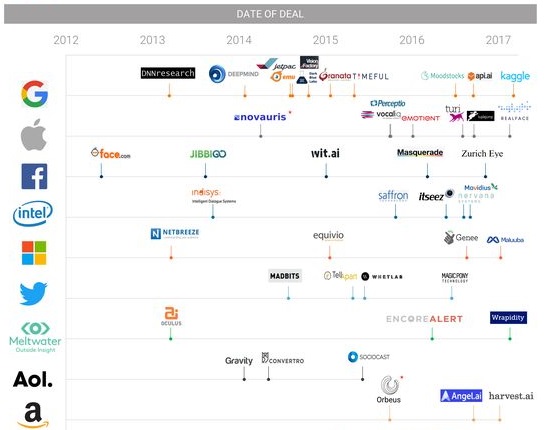 ---
Top Aquirers of Artificial Intelligence Startups.
With Kaggle, Google is buying one of the largest and most active communities for data scientists — and with that, it will get increased mindshare in this community, too (though it already has plenty of that thanks to Tensorflow and other projects).
Apple has bought Israeli startup RealFace, a cybersecurity and machine learning firm specializing in facial recognition technology. 
---